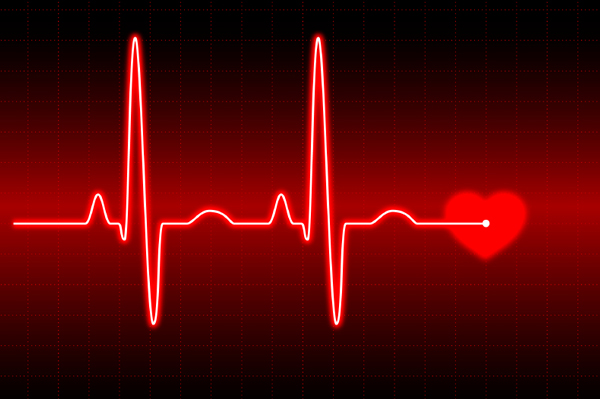 You probably noticed that recently I have been including some geeky looking graphs for my runs and/or bike rides. If you want to get your geeky looking graphs, check out the Training Peaks platform, even the free version gives some nice insights and analysis. But back to topic. It was Ondra who inspired this post when commenting on them. I wanted to post them in July when I got my lactate threshold tested. I totally forgot that using those graphs is like saying B without stating A beforehand. So what is all this science behind the running? I am not a scientist, but I will try to explain what I found out according to my research and share some hopefully useful links and information.
As you might know from my previous posts, there have been many changes in my running, more specifically marathon training over past few months. Coincidentally, I got my first body composition and lactate threshold test just at the starting point of my cooperation with The Coach. I still have just that one test, but I am planning on taking another one in near future in order to see what changes occurred in my body. (I take the tests at the CASRI facility in Prague.)
What are these tests good for anyway? They measure body weight and body composition for you, on July 15, I was at 62.3 kg and 26.6 % of total body fat and 15.7 % of "under skin" = visible fat - the rest of the fat being the one around your internal organs. I would like to point out that weight loss is NOT purpose of all of this. I am training for my first marathon and I want to have fun while training and be as prepared as I can. I am fueling my body well, I would even say extremely well, you know, I am a "Gourmet On the Run" :)
Body Composition Analysis
That would be for the pre-test body composition measurement. And what is the test itself? You choose your primary endurance sport, typically, there are three options: running, cycling and rowing. Mine was obviously running. You have the first blood sample taken from your ear (doesn't hurt) and you are good to run. Starting at very easy pace, you do 3 minute intervals at constant pace, after each interval, you have one minute break, when the assistant takes another blood sample. The goal is to do at least five intervals and measure how the lactate concentration in your blood changes in order to find your aerobic and anaerobic thresholds.
The graphs above show the lactate concentration in correlation with different aspects - speed (km/h), pace (min/km) and heart rate (BPM). You can see that the curve first goes slightly down. That means that at very easy and slow pace, my body is able to use the lactate as a fuel => that is what the easy recovery runs are for, to speed up the recovery by actually getting rid of the lactate in your muscles. I have been told that ability of the body of doing this is a sign that I am a trained athlete :) As the intensity increases, the lactate increases as well. 2 mmol/l are taken as aerobic threshold - that's where my aerobic efforts should be. 4 mmol/l is the anaerobic threshold for the really hard efforts.
One important remark on the interpretation of these graphs for the training. The paces you attain on a treadmill in a room without wind, changing terrain, roots on the ground etc. are faster than the actual real life paces during your run. So the most important graph is the one that correlates the heart rate with the amount of lactate. And even there the results must be interpreted carefully, because the test is relatively short in time (approx. 25 minutes for me). Some of these things change as your body fatigues with increased time of exercise - e.g. your heart rate will be higher at same effort after one hour of exercise.
Once you know your zones, you can adjust your training accordingly. I have the great advantage of working with The Coach, so I do not need to turn my brain upside down to find the perfect amounts of each of the efforts to be included in proper percentage in my weekly mileage. I am very grateful for The Coach doing this, it is his job anyway :) For those who want to tweak and find out what different types of workouts should be included in your routine, I strongly recommend going to Greg McMillan's site, where he explains his Six-Step Training System. You will probably not go and buy the program, but you should definitely read the part about 12 key workouts that helped me truly understand why slow runs should be slow and that tempo runs and speed workouts must be really hard. You can use the great tool of running calculator at McMillan's site in order to get your paces according to your recent race results or desired race result.
This final graph is my heart rate during the test. The fact that there are significant and fast drops to relatively low BPM in the rest intervals says that I am a trained individual where the heart reacts very fast, so it is a very good thing I have been told :) What is the purpose of training? Basically, you want to move the moment where the lactate concentration increases as far to the right as possible = you want to go aerobic for faster and faster paces. When you are going aerobic, your main source of energy is your body fat (and even athletes with very low body fat percentage have significant amounts of energy stored there in comparison to the energy stored in glucose in your muscles).
When you are switching to the anaerobic the body is fueled primarily by the glucose in your muscles. Depending on individual, the glucose in the muscles gives you enough energy to 1,5 to maximum of 3 hours (that is really maximum, usually the studies talk about approx. 2 hours). Now you do the math ... the marathon world champions go that fast that they can actually last on the glucose itself. But most of the runners need to combine the sources since the marathon takes them way more than two hours to finish.
The more you push your your lactate threshold to the "right" (e.g. higher speed / pace / heart rate), the faster you are able to run while maintain the energy economy in order not to hit the wall = going on fat in the first half and switching to the glucose as your fatigue and effort increases in the second half. As said at the beginning of this article, I am not a scientist, I like to read a lot about what I am doing and am passionate about. I hope this can help and perhaps motivate some of you to get to know more about this science behind the running :)
Happy running everyone!